April 15, 2020
Veritas Administrators, LLC is proud and excited to announce Scott Jones' expanded role as their Director of Transportation and Logistics Claims. With over 35 years on the transportation industry, Scott has recently embraced his new role in-full, constantly teaching and collaborating with his team. Given his unique industry experience and analytical approach, Mr. Jones provides a valuable perspective and insight into the expertise and skills needed to succeed in the commercial trucking space.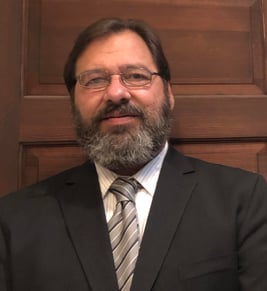 Scott himself believes he is well suited for the role and is excited to leverage his experience and knowledge in this capacity:
"Joining the Veritas team is the pinnacle of my career. I bring a firsthand understanding of the urgency in keeping the industry moving, a passion for customer service, and a track record for building teams who share those priorities".
Scott has worked in seemingly every capacity in the industry, including owner-operator, heavy equipment mechanic, 8 years managing a commercial body shop, and 5 years specializing in commercial insurance claims.