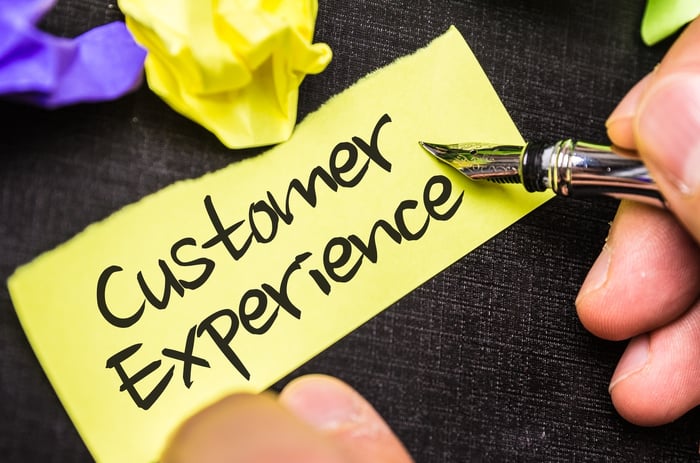 Picture a serious auto accident with severe injuries. There is fear, pain, trauma, worry and many unknowns. If it were you, how would you want to be treated? During the claim handling process, one of the best measures for a claims specialist is how they treat their claimants – how they would want to be treated.
You are probably familiar with the old saying, "treat people the way you want to be treated." Many of us grew up on these rules. This busy world is becoming more and more electronic and impersonal. People appreciate and want to feel like someone cares about them, especially after a traumatic auto accident.
Creating a Positive Customer Experience
When a person gets injured in an auto accident, they want immediate medical assistance, and a positive experience obtaining help from their insurance company. There must be a level of passion for the customer experience that will meet or exceed customer expectations. If an adjuster can make the claimant feel like their injury matters to them, they will develop a strong relationship with them and will be able to bring the claim to closure where both parties are satisfied.
Having an adjuster who is available and able to help with this is a must. During the claim handling process, it is essential to act fast to get the appropriate information and reassure the claimant that you are there to help.
Here are some simple yet very effective pointers on how best practices can benefit not only the injured claimant but the insurance investigation as well. Following these best practices during the claim handling process can help the outcome and resolution of the claim.
3 Best Practices for Completing your Claim Investigation
#1 - Create a Positive Customer Experience
When starting your claim investigation, begin by creating a positive customer experience that will meet or exceed customer expectations.

Contact the claimant immediately and show compassion. Offer to answer questions to minimize the unknowns.

Explain the claim investigation process and what type of information is needed. Give a general guide on how long the process usually takes; this helps with expectations. For example, seek to obtain medical and wage authorization right away so that the records retrieval process can start. Many times, the hospital or ambulance initial intake reports or ambulance records have vital information. After an accident, injured parties tend to share a lot of information with those assisting them.

Maintain good rapport with the claimant or their attorney by following through on what you say you will do. Develop a relationship. If you say you will call back in a week to update them on the status, keep your promises and be sure to call them back.

Completing the initial investigation in a timely manner and staying in constant contact shows the claimant that they are not a number. Again, you would not like to be treated like a number, so go the extra mile and show care, compassion, and concern.
#2 - Conduct a Thorough and Complete Investigation
Obtain official reports immediately and search for witnesses.

Complete scene investigations and look for surveillance cameras. Actual footage complements an investigation and clears up many unknowns.

Obtain a medical authorization from the claimant or their attorney. Many times, the insurance company will receive only the items the attorney wants you to see. Securing intake forms, ambulance worker notes and the nurse's notes from the hospital can shed a lot of light on what happened and what the injuries are as well as the mechanism of those injuries.

Circle back with the claimant during this process to keep them up to date, and ask if they have any more information to provide.
#3 - Determine if Additional Insight or Information is Required
After you take the claimant's statement, you may feel as though there are some missing pieces. Determine if a social media search is warranted. Did the claimant say they were limited in activities? Social media can provide a wealth of information. This can add value to your claim investigation.

Still feel you need more information? Consider hiring an investigator to provide additional details. If you feel the claimant isn't providing all the information, an investigator may be able to help.
Conclusion
Creating a positive customer experience with the claimant is the first step in bringing a bodily injury claim to closure that is satisfactory to both parties. This is done by the adjuster showing genuine concern that the claimant's injuries matter to them. Throughout the claim handling process, the adjuster should treat their claimants – how they would want to be treated.
General liability claims adjusters must be proficient at many skills. Not only do they need to know the ins and outs of casualty insurance, but they need to have a strong handle on various state and federal requirements/rules, as well as understand policy coverage including limits and deductibles.
They must be proficient at claim investigations and all that it entails. At times they will need to deal with attorneys, law enforcement, the judicial system, medical providers, and pharmacies to name a few. With all that said, you can be extremely proficient in all these categories, but above all, you must have excellent customer service skills. The adjuster builds and maintains relationships with the claimant while exhibiting empathy and understanding of their issues, and responds promptly to their questions or concerns.