For public K-12 school districts, private schools, daycare centers and before and after school programs, it is essential the adjusters who handle these claims are highly experienced in child claims and molestation claims. Supervision of a Minor in someone else's care is held to a much higher standard in matters of sexual molestation and injury.
With that said, many administrators and adjusters may know how to handle a playground accident; however knowing how to manage what happens after a child sexual molestation claim is a specialization.
One thing to always keep in mind; "there is no greater sympathetic witness than a child."
Adjusters need to be prepared to act fast and confident
When a molestation incident does occur, the incident must be reported immediately rather than days or even weeks after it happened. In the event of an incident, administrators and untrained adjusters can struggle in critical areas:
Publicity
Publicity is always a risk, especially when the police and the state department representing children become involved now making the incident a public matter. Social media will only accelerate how quickly the news spreads and faster than the 6 pm news.
Your adjuster should be prepared to help control the media at all times, by reacting quickly and ensuring a public relations spokesperson is deployed to the location immediately.
Employees and volunteers should be trained early not to speak to the press. Designated people such as a public relations person should handle that. If you don't have a PR person, your attorney or an attorney provided by the adjuster should become involved immediately.
How to Handle What Happens Next
Many times administrators do not have a plan in place for damage control for what happens next. For example:
What should the school or daycare tell the other parents?
What should they tell the other children?
What should be put in writing and what should not?
Are they following the laws of their jurisdiction?
Handling these issues with confidence and promptly is important. The best way to handle these claims is to instill confidence with everyone involved by doing the right thing immediately. Be prepared to notify the other parents and children along with employees with the appropriate information as the jurisdictional law may require or internal policy.
Cooperation Clause
Having complete cooperation from administrators, staff and volunteers is important. The adjuster should ensure everyone involved understands they should give their full collaboration and by not cooperating with the adjuster they could be jeopardizing your policy, or result in receiving a Reservation of Rights letter.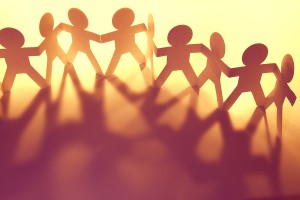 What can be done to mitigate the risk of child molestation claims?
In addition to having an experienced adjuster handling these claims, proper training, paying attention, complete background checks and common sense can help child care organizations keep the children and students safe.
Understand the Laws
Supervision is vital and abiding by the state mandated ratio is a must. Employees must understand the importance of supervision and the impact it can have on the outcome of claims.
Do you know what the age of reason is considered to be for children in your state? Typically, we cannot attribute negligence to a minor. In particular cases, the minor's parent can be held liable for a minor's actions, and their homeowner's insurance may be triggered.
Nationwide Background Checks
Spend the extra dollars on a national background check for new employees. Most administrators only perform a statewide background check, especially if the employee provides in-state addresses for the past 3 – 5 years.
Reference Calls
In addition to background checks, reference calls should be made to former employers, co-workers, and friends.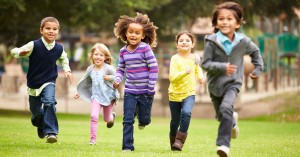 Conclusion
These types of claims attract publicity quickly due to sensitive nature and public interest and appall at cases involving every parent's worst nightmare. Having experienced adjusters involved who can act swiftly is the most cost efficient way to settle these claims.
Child care organizations must adhere to their rules, protocols, and guidelines to mitigate the risk of child molestation claims.
In the end, the best way to handle these claims is by doing the right things in a confidence and timely manner.